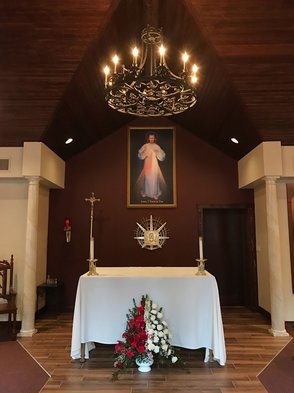 We are a private Lay Association of the Faithful in the Diocese of Buffalo, New York. The history of our ministry dates back to 1999, when we first began imploring God's mercy during Eucharistic Adoration in Orchard Park, New York. In 2001, we started praying the Chaplet of Divine Mercy at the bedside of the sick and dying. In 2009 we officially began using the name, Disciples of Divine Mercy in the Holy Face of Jesus®.
​.
We are under the spiritual direction of the Marian Fathers of the Immaculate Conception in Stockbridge, Massachusetts and are a 501(c)(3) non-profit
status in the state of New York.
Presently our members pray for the sick and dying at the Mother of Mercy House and minister to many. All of the prayer requests we receive are placed in our Mother of Divine Mercy of the Holy Face Chapel and are prayed for on a daily basis. We also pray special prayers for the Holy Souls in Purgatory.
We host special classes and Bible studies at our Mother of Mercy House of Prayer at 6131 Newton Road in Orchard Park, New York. It you are interested please contact our office at your convenience.
Office phone: (716) 662-6025Email: info@HolyFaceMinistry.com
---
Thank you to everyone for your prayers and well wishes! We are receiving your cards and donations — and we even have two new Inquirers joining our ministry!
May God be praised!

We will be releasing our new Day of Reflection titled,

​"How to Prepare for Heaven".

If you are on our email list, you will be notified soon. For those of you who are interested in this talk, call our office at (716) 662- 6025 to reserve a spot.
​Seats will be limited.

We will be hosting this event in our new addition where it will be more
conducive to meetings.

We feel truly blessed that you are praying for us. ​Please know we are praying for you!



We have been presenting Days of Reflection and Bible Studies since 2015 at the Mother of Mercy House of Prayer and we are excited to continue what we started back then.

​​We have taken a break during the addition of our new bathrooms and meeting room. We will be back to normal soon! Thank you for your patience.

We are excited to show you our new addition!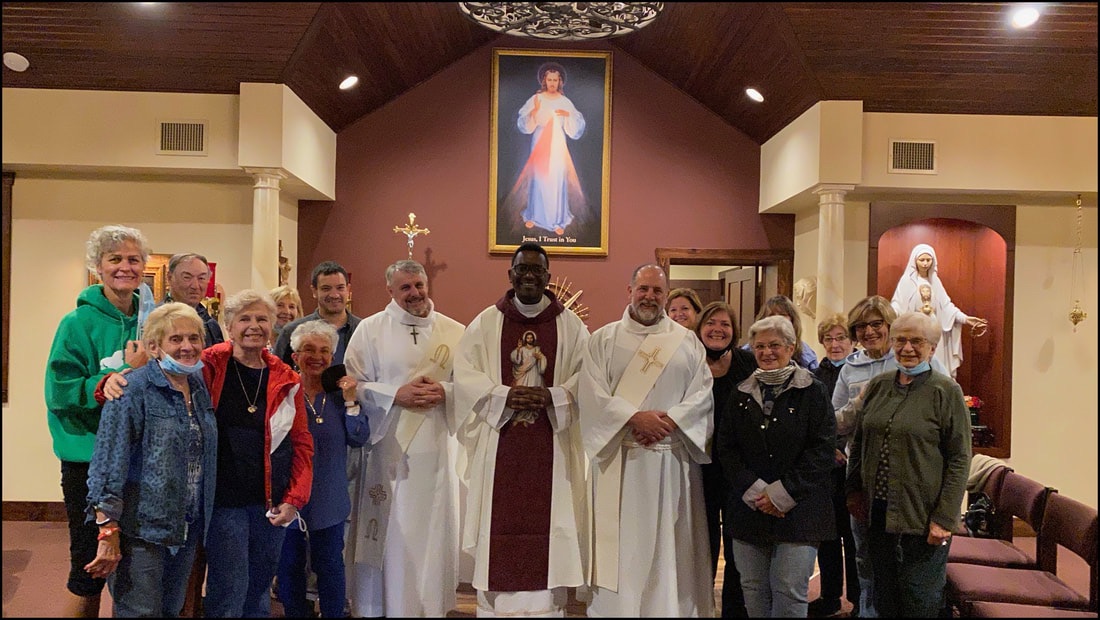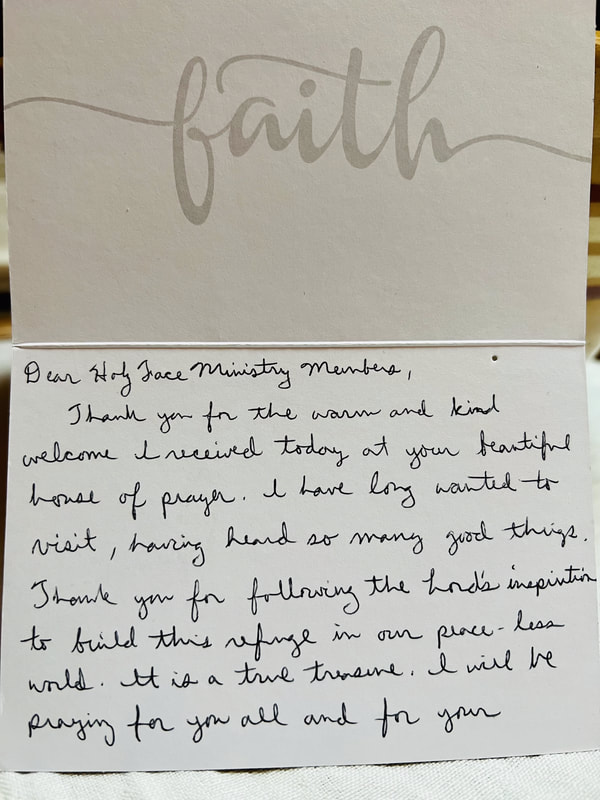 We are so excited to announce our new addition!

The Holy Face Ministry serves the sick and dying by offering prayers for them as they journey through life, especially during difficult situations.

Many organizations around the country have contacted us asking:

How are we able to pray at the bedside of a dying child?

How are we able to pray with a family of a loved one who is dying?

We are able to do what we do — because our ministers are in spiritual formation
and we are a people of prayer.

Our ministers are properly formed at the Mother of Mercy House of Prayer. We have outgrown our meeting room and are excited to announce the addition of our new meeting room.

​May God be praised for all of His blessings!



Donations are very much appreciated and can be sent to:

Holy Face Ministry
P.O. Box 1404
Orchard Park, New York
14127
USA

We will host an online donation site soon!

​Any questions call our office at (716) 662-6025